Lenparrot
Double EP « Naufrage » & « Aquoibonism »
- AC33
---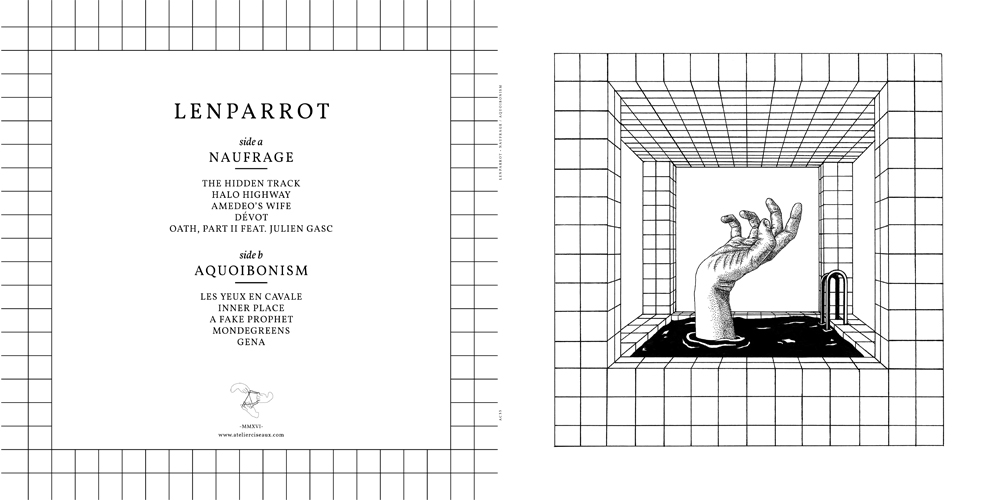 ABOUT
The time for a lonesome escape, inspired by a Baxter Dury's song, Romain Lallement, under the alias LENPARROT, went digging the pop's marrow to extract some minimalist groove. Under a dark electronic cloud, the singer flirts with ghost rhythms in an endless quest of elegance and emotion. His music, a bleak but brilliant pop, is governed by a heartbroken spleen. For ghost riders, the Nantes based musician (Rhum for Pauline's frontman and keyboardist for Pegase) is surrounded by Maethelvin and Olivier Deniaud as producer and stage partner.
After a first sold out EP, « Aquoibonism », released on tape on May 2015, LENPARROT offers us a second one « Naufrage », out February 10th on Atelier Ciseaux.
The record will be available on a 12' « double EP » with « Naufrage » on the A side and his first EP, « Aquoibonism » on the B side.