Vesuvio Solo
Don't Leave Me In The Dark
- AC35
---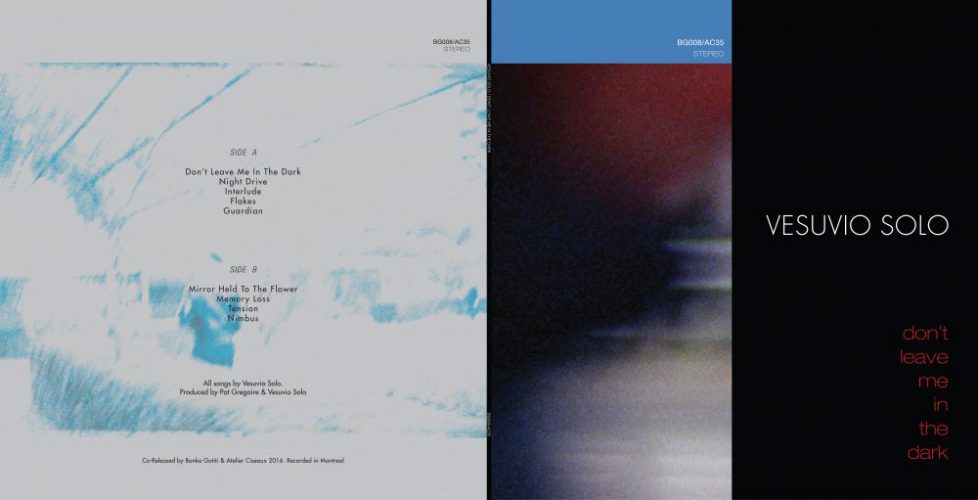 ABOUT
Their first album « Favors » released in 2014 (by Atelier Ciseaux and Banko Gotiti ), could have been taking onboard the DoLorean, direction the 80s, in order to reassure all the gamers addicted to the arcade game « OutRun » that the « post-2000 » music could definitely be cool.
With unmistakable tubes such as « Avion » and « Don't ask, don't tel l », this first release, recorded on odd days only, was already assuming with boldness and lightness, its diversity and its recklessness for time and genres.
Thom Gillies ( Exit Someone and former TOPS) and Cameron MacLean are writing together since their teenage years. The somewhat imprecise rumour raised a story in which they met right after a Van Halen or Joni Mitchell's cover. Since those «college years » the two « solo » experimented with crazy love, a whole bunch of instruments.
End of September, the Montreal-based VESUVIO SOLO will reveal their second album, « Don't leave me in the dark », partly recorded in the mythic/mystic premises of Hotel2Tango.
Nine tracks, sitting between a brillant soft-rock and an incendiary sophisticated pop, gently caressing the present while flirting with the past. An album filled with love, crepuscular adventures et sensual murmurs. A bright and shining revolt that brings back to life old neons and takes over FM waves.