Jeans Wilder
Nice trash
- AC10
---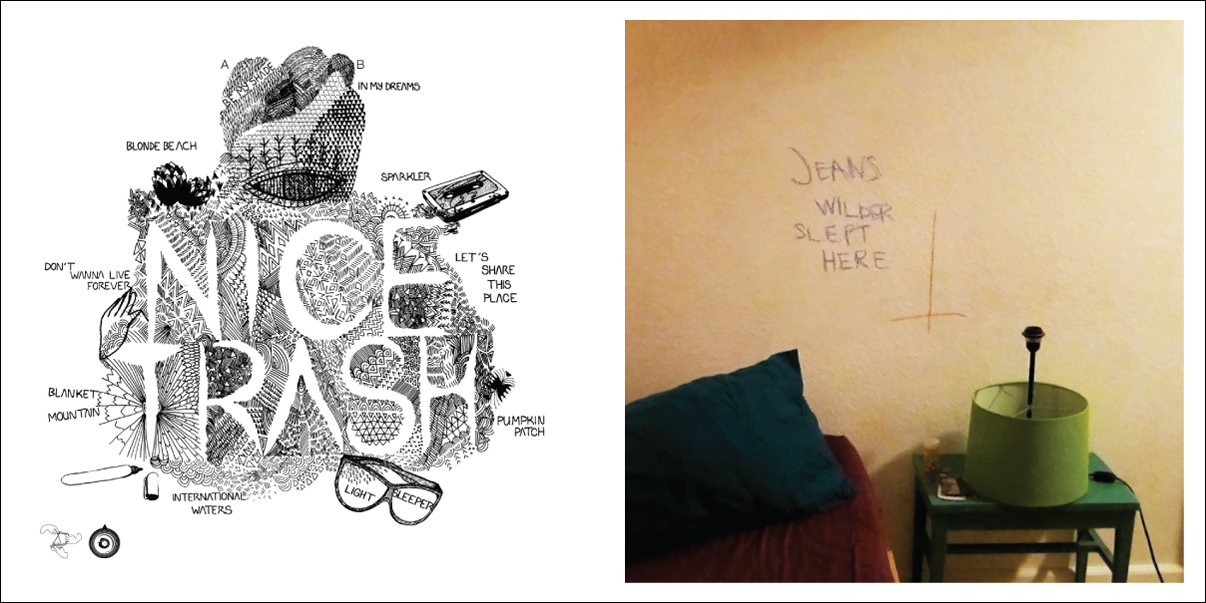 ABOUT
Your too large White Zombie tee-shirt covers our quasi-ghostlike bodies. On the windscreen of your parent's car, we conceive a future constantly late. We ought to go home, you wouldn't like your friends to see us together.
For two years now, Andrew Caddick aka Jean Wilders, this former associate of Nathan Williams ( Wavves ) in the group Fantastic Magic, has delivered tapes and vinyls (including the split-7″s with Best Coast & Jen Paul) with a collection of tracks haunted by summer. During these two years he has also written, recorded and fictionalized this first album: Nice trash. .. READ MORE
Pop melancholy for ghost flirts. Ten intoxicating tracks able to captivate the waves. And the memories of that day spent with you.