EXIT SOMEONE
Dry Your Eyes
- AC36
---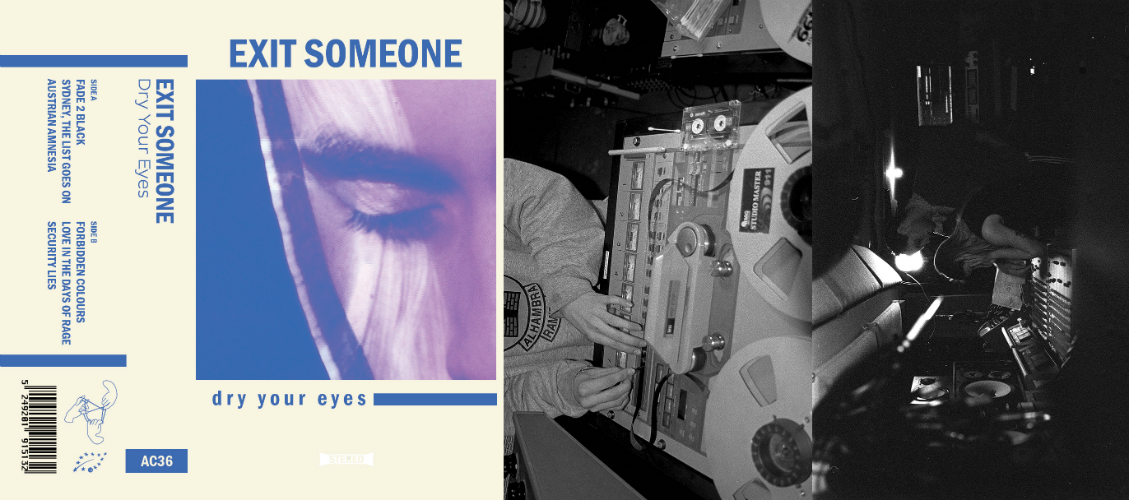 ABOUT
The best dreams are made up of water !
Exit Someone is the husband and wife duo of artists June Moon ( Forever ) and Thom Gillies ( Vesuvio Solo ). Together their sound elicits relaxed, resonant pop melodies and rhapsodic poetry. Sharing the mic, their lyrics narrate the essence of love and loss with a fixation on symbolic imagery. Rhythmically, the TR-505 drum machine is featured exclusively as an exercise of reiterating patterns to highlight the storytelling.
The couple met in the summer of 2015 playing a show in Montréal, and formed a song-writing partnership shortly after. Dry Your Eyes is their first release and defines a becoming time of musical spontaneity.